Polycarboxylate Ether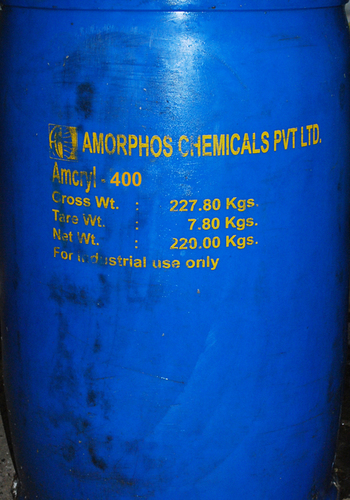 Polycarboxylate Ether
Price And Quantity
Kilograms/Kilograms

100 Onwards INR
Product Description
Composition
Substances CAS Nr R-Phrases
Zinc oxide 1314-13-2
Magnesium Oxide 1309-48-4
Calcium Oxide 1305-78-8
Calcium Fluoride 7789-75-5
R37
HAZARDS INDENTIFICATION
To man
irritating to respiratory system
To environment
none for the considered quantities
FIRST AID MEASURES
Inhalation
remove from exposure to fresh air
Skin contact
wash with plenty of water and soap
Oral tissue contact
rinse with plenty of tepid water for at least 15 minutes, in case of injury consult medical advice
Eye contact
rinse with plenty of tepid water with the eyelid held wide open, consult an ophthalmologist
Ingestion
rinse out mouth, administer several glasses of water, induce vomiting, consult medical advice
Other recommendations

never give anything by mouth to an unconscious person

FIRE- FIGHTING MEASURES
Suitable extinguishing media
water, dry powder, foam, CO2
Extinguishing media not to be used
none
Special exposure hazards
Special protective equipment
material in large amounts: chemical protection clothing, self- contained breathing apparatus
ACCIDENTIAL RELEASE MEASURES
Personal precaution
gloves required
Environmental precaution
do not less pass concentrate into sewer system
Method for cleaning up
manual
HANDLING & STORAGE
Handling
no particular precaution is required
Storage
in well closed original container between 5 and 25 C, store away from food stuffs
Exposure control / Personal protection
Precautionary measures to be taken during use
usual hygienic measures in dental practice
Respiratory protection
avoid dust formation
Hand protection
gloves recommended
Eye protection
protective goggles recommended
Skin protection
protective goggles recommended
Skin protection
recommended
Soft oral tissues protection
none
PHYSICAL AND CHEMICAL PROPERTIES
Appearance
Pale yellow powder Solid
Fineness
0.315mm < 10%
pH Value (20%)
7.0 - 9.0
Chlorideion ( % ) (max)
0.02
Total solids content ( > % )
95
Water Reducing of Mortar (min.)
20.0
STABILITY & REACTIVITY
Shelf-life
5 years
Conditions to avoid
temperature exceeding 25C
Materials to avoid
Hazardous decomposition products
TOXICOLOGICAL INFORMATION
No health diseases are reported, may be irritant
ECOLOGICAL INFORMATION
Not biodegradable N.B.Information relevant to the environment is provided, in case of need, in other sections of the data sheet.
Appropriate method of disposal
Full
according to local dispositions concerning medicines
Empty
dustbin
N.B. Respect any national or regional dispositions which may be in force.
TRANSPORT INFORMATION
Transport must be in accordance with National/Federal, State/Provincial and Local Regulations
Other information
Recommended use
for dental professional use only, for sealing or cavity lining
Restriction of use
another use that those described in the instruction for use
THESE SUGGESTIONS & DATA ARE BASED ON INFORMATION, WE BELIEVE TO BE RELIABLE . THEY ARE OFFERED IN GOOD FAITH, BUT WITHOUT GUARANTEE, AS CONDITIONS AND METHODS OF USE OF OUR PRODUCTS ARE BEYOND OUR CONTROL.